The Boatbreakers team have added another member as we continue to grow. David is the newest member of our team and joins us ready to tackle the mountain of second-hand boat bits we have to sell.
His job will be to oversee our Boat Scrapyard website and keep it full to the brim of cheap chandlery items.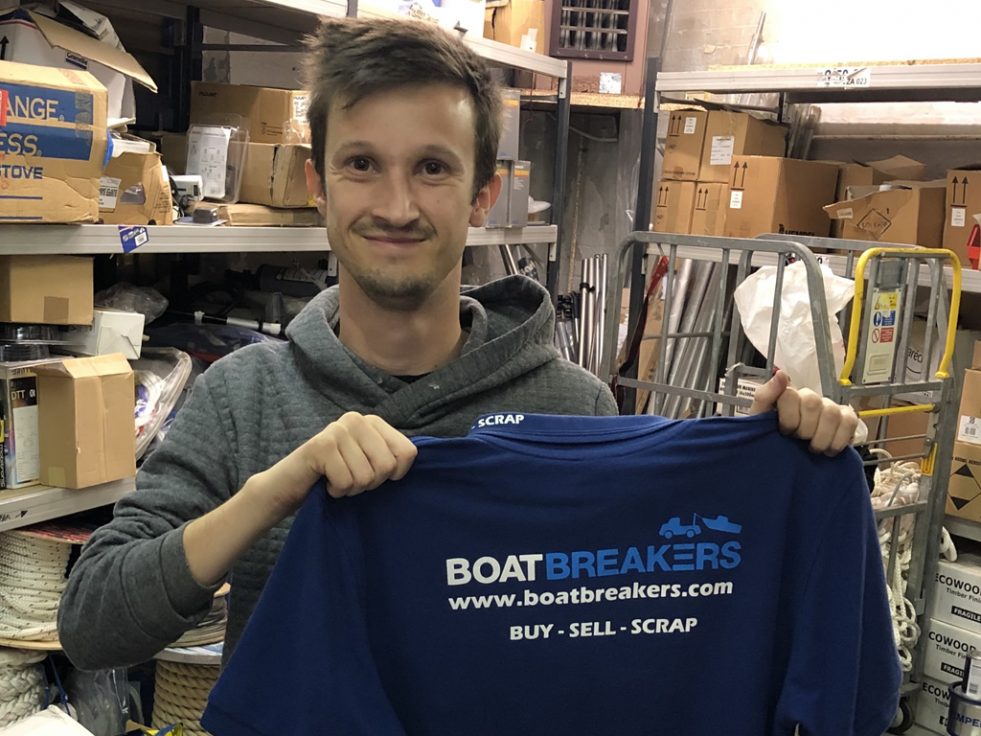 We think that he's had the perfect mix of work experience for his new role. David completed a diploma in Marine Engineering at Cemast Campus for Engineering in Fareham. On the marine engineering course he learnt about fixing engines, prop shafts, installing electronic control panels, alignments and Hull repairs.
While completing the course he also worked at Screwfix. He organised the warehouse and helped customers find what they were looking for. This is great for us as he will use this experience to organise our new warehouse.
After that, he moved on to Unbeatable Cars Portsmouth. His role there was receiving cars off of transporters and inspecting these for damage. As a result, it was at UBC that re-sparked his interest in cars.
After working at UBC for six months he was transferred over to the Hendy group car & van store. At Hendy he was much more involved in the progressing of the vehicles through the workshop and body shop and the organising of external work.
Above all David describes himself as a "massive football fan", unfortunately, he's a Manchester United supporter, but I suppose we all make mistakes! His other interests include history and his car is his pride and joy.
We hope that David will soon be up to speed with all the boat bits we have in the stores. If you are looking for any specific parts please email us to check what we have.