Partnership Opportunities
Boat Breakers are always looking for keen people to join our team. We are developing new areas of coverage and we are looking for a few good people/companies in key locations across the world.
If you are interested in becoming a part of the Boatbreakers team and you have some or all of the following experience or abilities:
We DON'T require you to pay any fees as this is not a franchise, it's a great opportunity, and we just need you to invest in yourself.
To be able to handle enquiries we pass to you or generate yourself about project yacht and motorboat brokerage opportunities,
Be able to project manage and organise enquiries relating to sunken, abandoned, unwanted or unfinished project boats and watercraft.
Provide collection, towing, sailing or boat handling services where necessary.
Have a good working knowledge of boats and able to complete our training course designed to help you provide a professional service in this industry.
Willing and able to invest in your business to make it successful in the project boat buying, yacht broking and vessel breaking and disposal marketplace.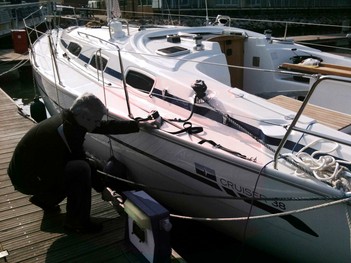 If you are interested in a Partnership with Boatbreakers